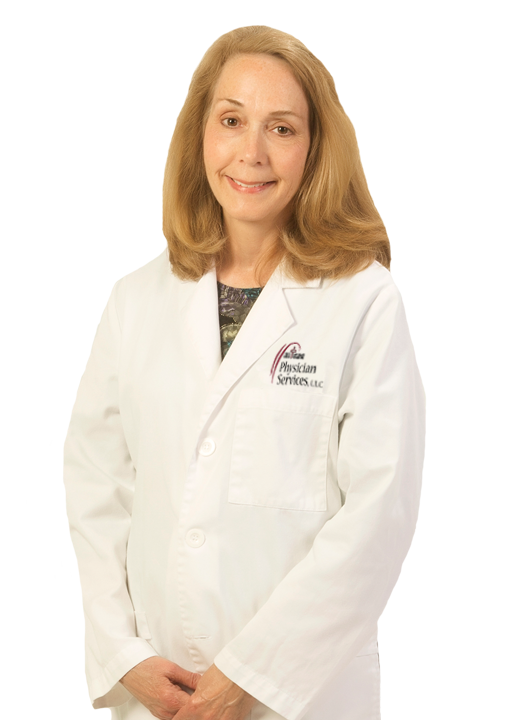 Hospital Services:
Christine Chrisman, A.P.R.N.
---

More important than knowing the disease is knowing the Person with the disease. - Sir William Osler

Christine Chrisman, A.P.R.N., provides patient care exclusively for hospitalized patients, specializing in acute management for treatment.  She is also the coordinator for palliative care medicine. Palliative Medicine is specialized medical care for people with life threatening illness or chronic disease.  Palliative medicine is holistic care and treatment provided by a team for relief from distressful symptoms such as pain or emotional/ spiritual distress regardless of diagnosis or prognosis throughout the disease spectrum.  The chief aim is to improve quality of life, honoring patient and family wishes for goals of care.
Christine is a certified Acute Care Nurse Practicioner, Certified Hospice and Palliative Care Nurse and also holds a STAR (Survivorship and Training Rehabilitation) for clinical oncology rehab partner certification.  
Education:
Master of Science in Nursing: University of Nebraska Medical Center, Omaha