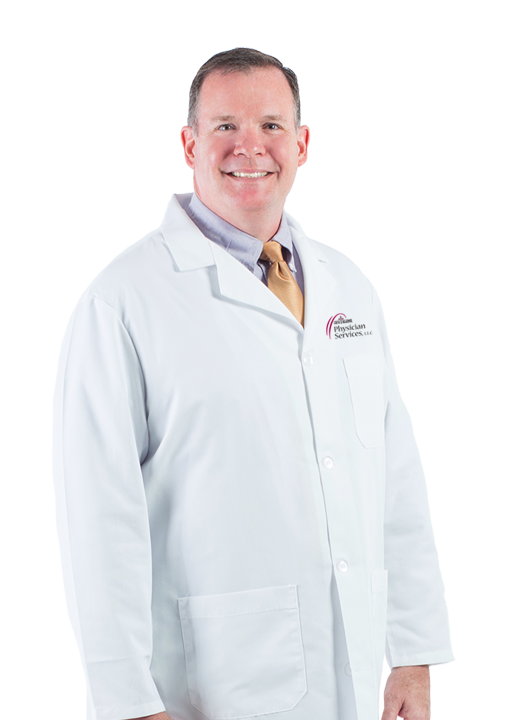 Primary Clinics:
Norfolk, NE 68701
Ph: (402) 844-8300
Fax: (402) 844-8303
Directions
David Cockrum, MD
---

As an Occupational Medicine physician, it is my responsibility to ensure that employees are healthy and physically capable of performing their required duties, and that employers provide a safe environment in which to work.

Dr. David Cockrum specializes in the prevention and management of occupational medicine and environmental injuries, illnesses, and work disabilities. 
After receiving his medical degree from the Texas Tech School of Medicine in Lubbock, Dr. Cockrum completed his family medicine residency at John Peter Smith Hospital in Ft. Worth, Texas. While serving in the U.S. Air Force as a family physician and flight surgeon, he completed his Masters of Public Health at the Uniformed Services University of Health Sciences in Bethesda, Maryland. He then completed residency training in aerospace medicine at the USAF School of Aerospace Medicine in Brooks City-Base, Texas. 
---
Keep Your Employees Healthy
Call us today at (402) 844-8300 to learn more about how Dr. Cockrum can help.
Board Certifications:
Occupational Medicine
Family Medicine
Education:
Medical School: Texas Tech University School of Medicine, Lubbock, TX
Family Medicine Residency: John Peter Smith Hospital, Ft. Worth, TX
Master of Public Health: Uniformed Services University of Health Sciences, Bethesda, MD
Aerospace Medicine Residency: USAF School of Aerospace Medicine, Brooks City-Base, TX
Occupational Medicine Residency: USAF School of Aerospace Medicine, Brooks City-Base, TX