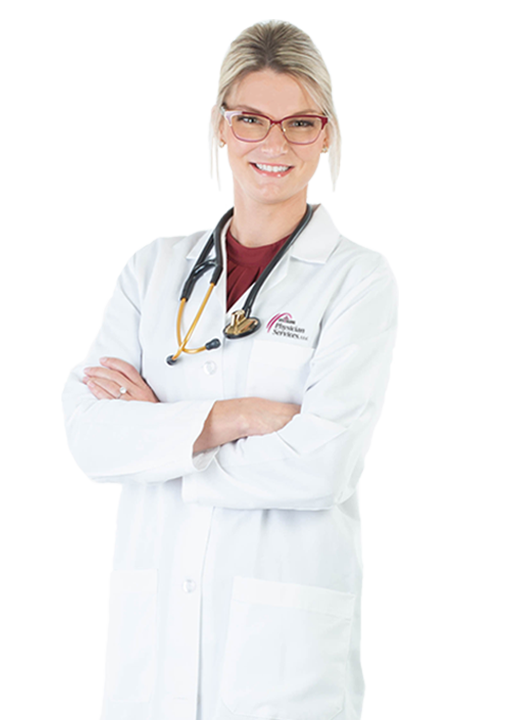 Primary Clinics:
Norfolk, NE 68701
Ph: 402-844-8301
Hours: Monday - Friday: 7:00 a.m. - 9:00 p.m.; Saturday: 8:00 a.m. to 9:00 p.m.; Sunday: 10:00 a.m. - 6:00 p.m.
Directions
Jena Mueller, A.P.R.N.
---

I am excited to partner with patients to guide them to make smart health and lifestyle choices.

Jena Mueller, A.P.R.N., earned her Bachelors of Science in Nursing and Health Sciences from the University of South Dakota. She then completed her Masters of Science in Nursing - Family Nurse Practitioner at Mount Marty College in Yankton, South Dakota. In her spare time, Mueller enjoys spending time with her family outdoors and at the lake.
Education:
Bachelor of Science in Nursing: University of South Dakota, Vermillion
Masters of Science in Nursing-Family Nurse Practitioner: Mount Marty College, Yankton, SD