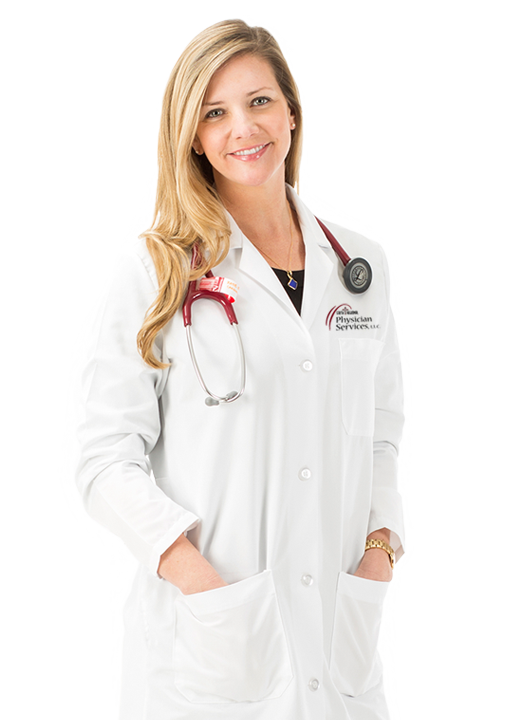 Primary Clinics:
Norfolk, NE 68701
Ph: (402) 844-8284
Fax: (402) 644-7505
Hours: Monday - Thursday: 8:00 a.m. - 4:30 p.m.; Friday: 8:00 a.m. - 4:00 p.m.
Directions
Outreach Clinics:
Katie Moreno, A.P.R.N.
---

As a nurse practitioner, my mission is to care for patients completely; mind, body and spirit. It is my true vocation.

Katie Moreno, A.P.R.N., is a native Floridian, new to the mid-west.  She attained a bachelor's degree from Florida State University and worked for Mayo Clinic Jacksonville, Florida for 5 years.  Katie completed her master degree in Family Practice and then worked in Miami, Florida at the University of Miami for 4 years.
Education:
Master of Science in Nursing: University of North Florida, Brooks College of Health, Jacksonville, FL