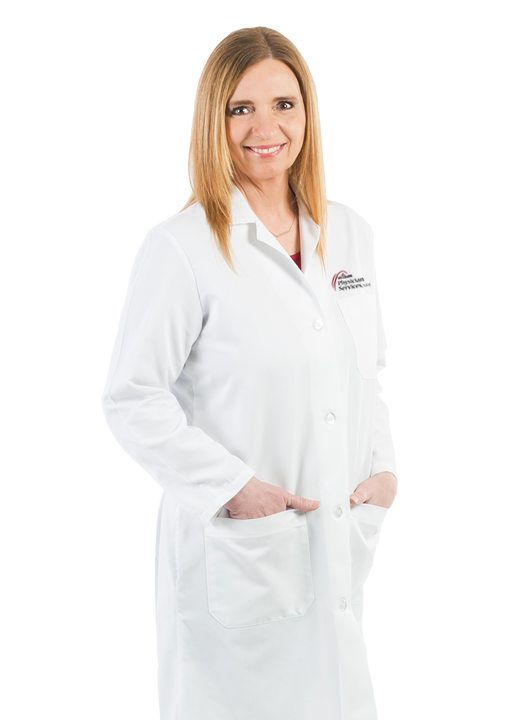 Primary Clinics:
Norfolk, NE 68701
Ph: (402) 844-8190
Fax: (402) 844-8191
Hours: Monday - Thursday: 8:30 a.m. - 4:30 p.m.; Friday: 8:30 a.m. - 4:00 p.m.
Directions
Kecia Christensen, A.P.R.N.
---
Kecia Christensen, APRN, provides diagnosis and treatment for pulmonary diseases and disorders, including but not limited to, asthma, emphysema, chronic bronchitis/COPD, lung tumors and cancer, lung infections and pneumonia, various interstitial lung diseases, such as Farmer's Lung and pulmonary hypertension.
Education:
Post Graduate Nurse Practitioner Certificate: University of Nebraska Medical Center, Omaha; Master of Science in Nursing: University of Nebraska Medical Center, Omaha