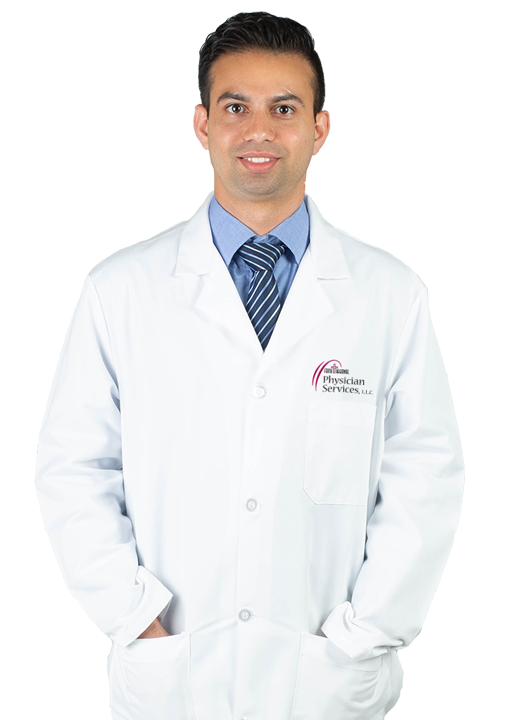 Hospital Services:
Punya Dahal, MD
---

This is the best job in the world. What can be better than to be able to heal someone's illness and bring a smile to their faces while doing your job?

Dr. Punya Dahal provides patient care exclusively for hospitalized patients at Faith Regional Health Services in Norfolk, NE. As a hospitalist, Dr. Dahal works closely with a patient's primary care physician, surgeon, specialist, nurses, and other medical professionals in managing the care of a patient at the hospital.
Dr. Dahal is originally from Nepal in the foothill of the Himalayas. He graduated in 2013 from Tribhuvan University in Nepal, and then moved to New York in 2016 and completed his internal medicine residency program from Mount Sinai St. Luke's Roosevelt hospital program in 2019. He is a member of the American College of Physicians, the American Board of Internal Medicine, and the American Medical Association.
He has an active interest in mountain medicine and high altitude sickness, and he got his Diploma in Mountain Medicine (DIMM) from the EURAC Institute of Mountain Emergency Medicine, Italy in 2015. He is also interested in high-value care in medicine and completed the "Future Leaders Program, High-Value Practice Academic Alliance" from Johns Hopkins Institute.
His other hobbies/interests are running, hiking, trekking, biking, and soccer.
Languages:
English, Spanish, Urdu, Hindi
Education:
Medical School: Tribhuvan University Institute of Medicine, Kathmandu, Nepal
Internship and Residency: Mount Sinai St. Luke's West, New York, NY