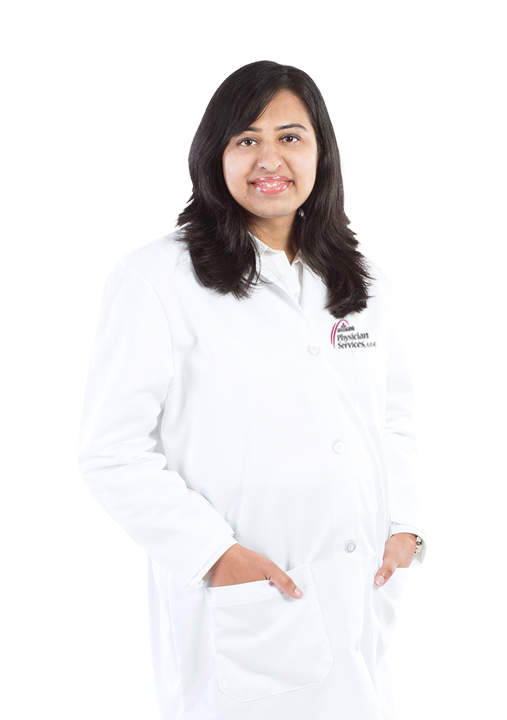 Primary Clinics:
Norfolk, NE 68701
Ph: (402) 844-8205
Fax: (402) 844-8206
Hours: Monday - Friday: 8:00 a.m. - 4:30 p.m.
Directions
Vijaya Subramanian, M.D.
---

I thank God for giving me this noble Doctor profession. Knowing that well, I am committed to giving my best to all of my patients.

Dr. Subramanian was born in India. She did her medical school in India and graduated from Madras Medical college, one of the oldest and most prestigious medical colleges in India. She completed her Family Medicine Residency from the University of Nebraska Medical Center in Omaha.
As a family physician, Dr. Subramanian specializes in providing family healthcare for newborn through adult including pediatric, adolescent, geriatrics, women's health and occupational medicine. Dr. Subramanian listens well to her patient's concerns. She not only wants to treat the illness but also treat the complete individual, taking care of your physical, emotional and social well being. 
Dr. Subramanian is a kind, cheerful and a very approachable physician. She is keen on providing the best personalized care to each one of her patients.
Dr. Subramanian currently lives in Norfolk with her husband and 2 kids. She likes to read, cook, travel and meet new people. She is a music lover and enjoys spending time with her family.
Board Certifications:
Family Medicine
Education:
Medical School: Madras Medical College, Chennai, India
Internship: Govt. General Hospital, Chennai, India
Govt. Kasturba Gandhi Hospital for Women and Children, Chennai, India
Institute of Child Health, Chennai, India
Family Medicine Residency: University of Nebraska Medical Center and
Faith Regional Health Services