Dr. Tristan Hartzell Perfroms Successful Hand Replantation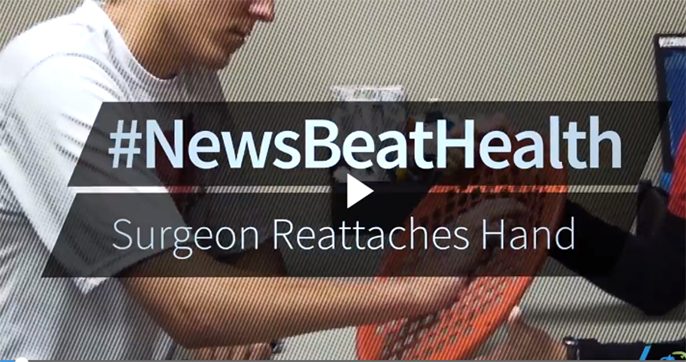 Dr. Tristan Hartzell, a fellowship-trained hand and upper extremity surgeon with Faith Regional Physician Services, successfully performed a hand replantation at Faith Regional Health Services on July 13, 2015.
19-year old patient, Benjamin Witkowski, was jet skiing with friends in Grand Island, when his right hand and musculotendinous units were avulsed in an accident. He was flown to Faith Regional Health Services that same day where Dr. Hartzell performed a 12-hour surgery to reattach the hand and arm. This is the third total hand reattachment done by Dr. Hartzell since joining Faith Regional Physician Services in 2011. In 2014, Dr. Hartzell performed a five-finger and partial hand replantation at Faith Regional.
Dr. Hartzell received his medical degree from Duke University in Durham, NC. He completed his residency program at Harvard Combined Plastic Surgery in Boston, MA and a hand surgery fellowship at UCLA. Dr. Hartzell along with physician assistants Amy Jorgensen, PA-C, and Jordan Janssen, PA-C, and occupational/hand therapist Jami Doele, OTR/L, CHT will continue to work with Mr. Witkowski for the next several years to give him the best possible outcome.