Orthopedics

Life doesn't always go as planned. Accidents occur. Injuries happen. Your everyday movements can eventually lead to wear and tear. And that's why Faith Regional Physician Services' orthopedics team is dedicated to providing you with the best possible treatment to get you back on the road to recovery. 
Our Norfolk-based surgeons offer a full spectrum of care including surgical and non-surgical treatment options for injuries and joint replacement.
With specialists in foot & ankle, hand, wrist, & elbow, and general orthopedics, we have an expert to diagnose and treat your injury or condition to get you back to living your fullest life possible. 
---
Comprehensive Orthopedics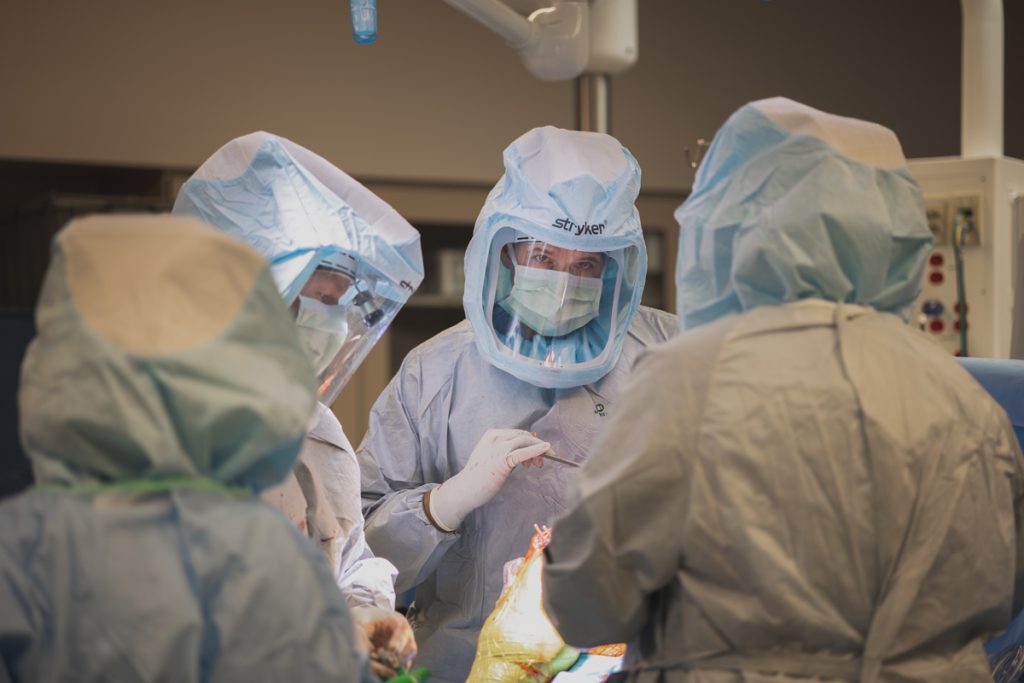 Our general orthopedic surgeons treat a variety of diseases, conditions, and injuries affecting the bones, joints, ligaments, tendons, and muscles. 
In addition, we also provide care for sports-related injuries and work closely with certified athletic trainers and physical therapists as part of Faith Regional's Sports Medicine team. Our team of sports medicine specialists provides services and treatment for many area school athletes.
Our orthopedics specialists will meet with you to discuss your current symptoms or recent injury, range of motion, limited activities due to pain, and your overall goals for recovery. After a thorough assessment and any necessary imaging or testing, our specialist will provide you with a treatment recommendation and orthopedic plan to help you reach your recovery goals. 
---
Your Orthopedics Team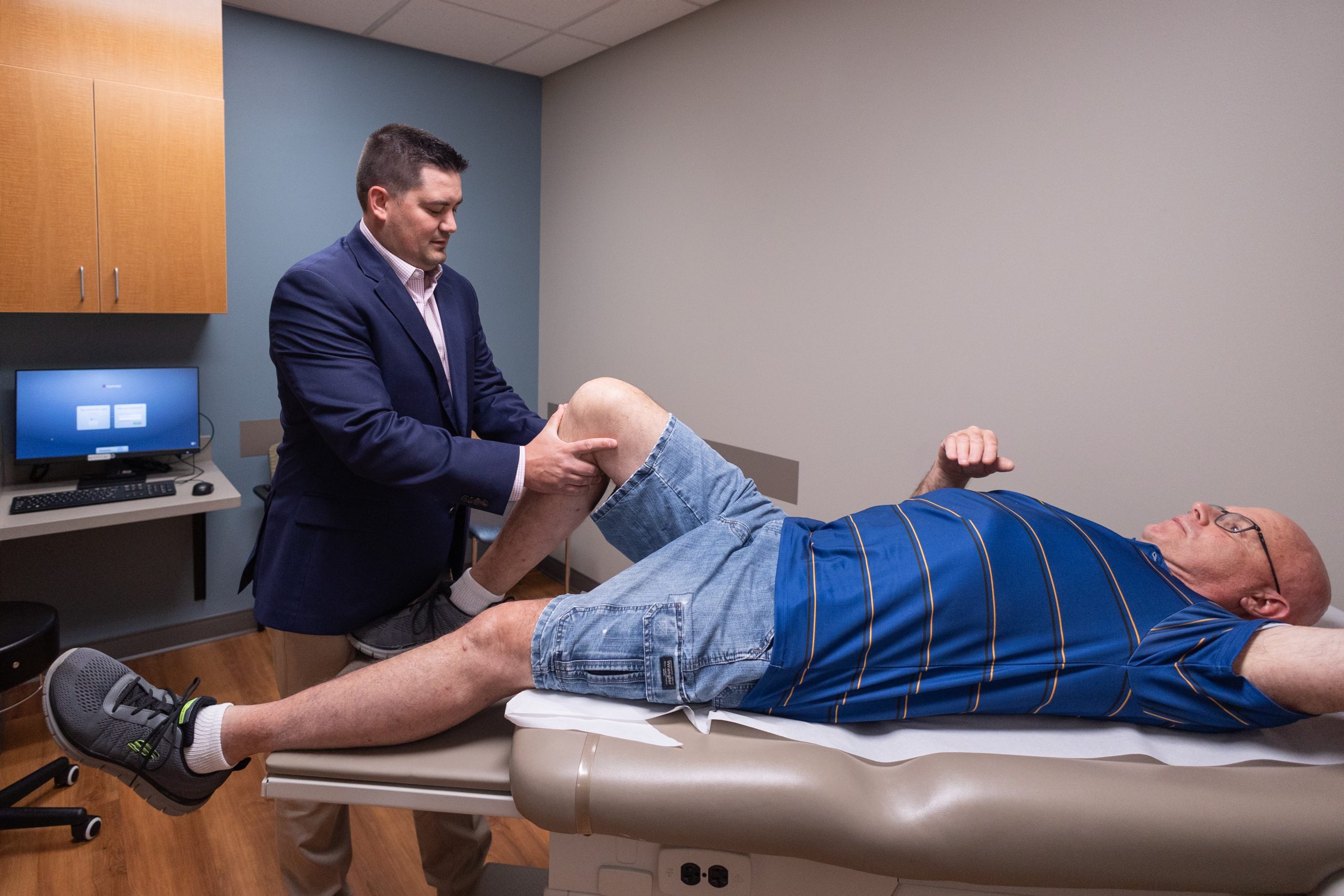 Faith Regional Physician Services Orthopedics is grounded in a collaborative team approach.
We are with you every step of the way through your orthopedic journey. You start with your initial consultation with one of our skilled providers to make a plan. Next, we help to prepare you for orthopedic surgery through our Orthopedics in Motion class. Then, we're there for you on the day of your surgery and our team helps with your recovery to get you home as soon as possible. Finally, you can complete your physical therapy treatments at Faith Regional Rehabilitation Services.
Our comprehensive care team helps to make sure you have everything you need to have a successful orthopedic experience from start to finish.
---
Advanced Technology
Our orthopedic surgeons use the latest technology and techniques to offer you expert surgical care. If you and your orthopedic surgeon work together to determine a total or partial knee replacement is needed, you could be a candidate for:
---
Patient Stories
Hear from Deb and how she had been dealing with knee pain for a long time. Finally, she met with Dr. Michael Woodbury to discuss knee replacement surgery. She appreciated how well he explained everything about the procedure and was home within 12 hours of her surgery! She also worked with Faith Regional's Physical Therapy team and is back to chasing her grandkids and doing what she loves. Here from other patients about their experiences, click here. 
---
Schedule an Appointment Today!
We want to help you get back to doing the things you love. Call us today to schedule an appointment with an orthopedic specialist. You can reach us at (402) 844-8158.