Plastic Surgery

Subtle changes to your appearance can brighten your outlook. We think that's one of the most beautiful reasons to consider plastic and reconstructive surgery. Whether you'd like to fix a flaw, freshen your look or consider something more extensive, talk to a board-certified plastic surgery specialist. A wide array of high-level cosmetic and plastic surgery services are nearby, serving Norfolk and the greater Nebraska area.
Plastic and reconstructive surgeons treat a wide variety of conditions that affect how you look, function, and feel. At Faith Regional Physicians Services, our board-certified specialists repair mild flaws to more severe abnormalities from congenital conditions, illness, or injuries. Faith Regional Physician Services is a physician-led, patient-centered practice. Everything you need is here – from sophisticated plastic surgery expertise to individualized care that's focused on your vision. 
Doctors at Faith Regional provide many multispecialty surgical services including breast surgery, face, head, and neck reconstruction, hernia and abdominal wall reconstruction, and others. Faith Regional doctors perform surgery at convenient inpatient and outpatient locations in the Norfolk, Nebraska area.
---
Aesthetic and Cosmetic Surgery Services
You may have dark spots or lines you'd like to erase or more significant things that affect one or more features. We offer wide-ranging surgical and nonsurgical solutions. Our smart capabilities include 3D imaging so you can visualize or refine your desired results. We offer you a comfortable, personalized experience with elegant, smile-worthy results.
Your plastic surgeon will ensure that you're at ease with every part of the process. At Faith Regional, we'll work closely with you to restore, create and transform, for a new look that's still you, but even better! 
We offer these and other cosmetic surgery services:
---
Plastic and Reconstructive Surgery Services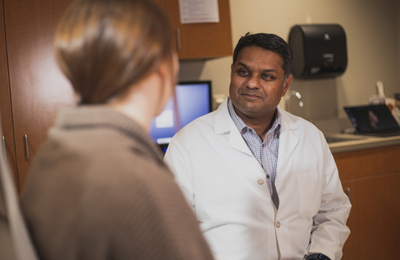 At Faith Regional, plastic and reconstructive surgeons offer cross-specialty care for accidental trauma and other complicated conditions. We work together to restore breast, bone, or skin tissue damaged by cancer or cancer treatments.
Whatever your needs, from scar revision to complex tissue and bone reconstruction, our surgeon can help. We heal wounds and rebuild what's broken to give you a fresh start.
Our surgeon operates with meticulous technique, using the latest approaches to preserve healthy tissues and minimize scarring. Customized care plans blend surgical and nonsurgical therapies to improve both appearance and function.
We offer these and other services:
Same-Day Outpatient Surgery 
Your doctor may perform certain minor procedures in-office or at one of our outpatient surgery centers. Outpatient procedures include:
Removal of benign or cancerous skin lesions
Removal of lipomas, fibromas, and other soft tissue masses
Eyelid surgery (blepharoplasty) to treat droopy or excess skin and fat above the eye
Scar revision for minor scarring
---
Plastic Surgery Team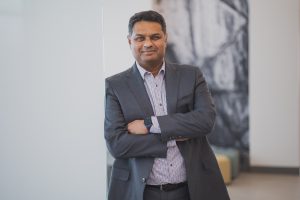 For any procedure, specialization matters. Our plastic and reconstructive surgeon has years of experience, education and advanced, specialty training.
Your Faith Regional team also includes nurses and other health professionals with plastic surgery expertise that may be involved in your care. Our doctors work across specialties. Faith Regional oncologists, orthopedic surgeons, and other experts are part of our team.
---
Schedule a Consultation
Your expectations and results depend on important differences. Your age, weight, and health. The shape of your body, the condition of your skin, the nuances of the results you envision. Every detail matters. Contact us to talk with an expert about what you'd like to achieve and how we can help. 
You can reach us at 402-844-8167, frpsclinics@frhs.org, or online to schedule an appointment.