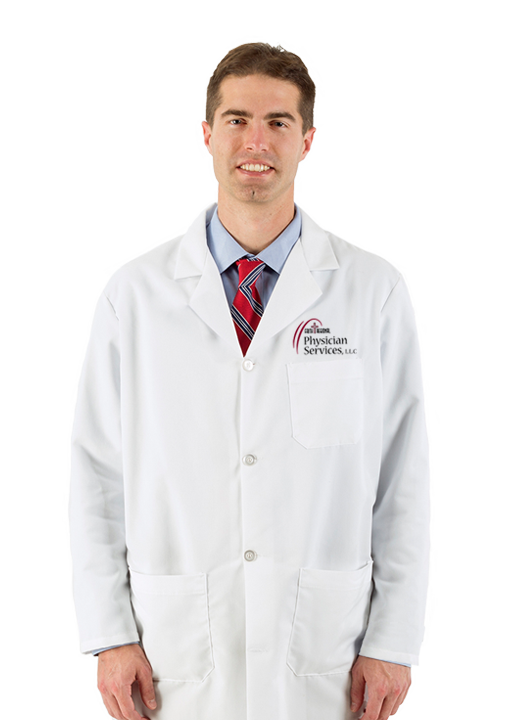 Primary Clinics:
Norfolk, NE 68701
Ph: (402) 844-8291
Fax: (402) 844-8292
Hours: Monday - Thursday: 8:00 a.m. - 4:30 p.m.; Friday: 8:00 a.m. - Noon
Directions
Tristan Hartzell, MD
---

Our hands have the unique ability to not only sense the outside world, but also to manipulate and interact with it. They are our most precious tool.

Dr. Tristan Hartzell is a Duke, Harvard, and UCLA graduate and reconstructive surgeon specializing in orthopedic upper extremity care. His practice at Faith Regional Physician Services Hand, Wrist, and Elbow covers the entire arm, from infants to the elderly.  
Dr. Hartzell handles cases from children with broken arms to major upper extremity trauma, including amputations. Averaging around 20-30 replantation's of amputated fingers, limbs, or upper arms, per year, he is performing the most upper extremity replantation's in the state of Nebraska.
Since beginning his practice in Norfolk, Dr. Hartzell has treated patients from across the United States including patients from Washington, Alaska, Colorado, Texas, Louisiana, Kansas, Iowa, and South Dakota.
At Faith Regional, Dr. Hartzell has treated congenital hand deformities and pediatric trauma injuries (from clavicle to fingertips), including replantation's. He has performed free flap reconstructions after mangling industrial accidents, minimally invasive upper extremity surgery including endoscopic nerve releases and wrist and elbow arthroscopy, and wrist and elbow joint replacements.  
He specializes in all care of the upper extremity for athletes including Tommy John's surgery for high-level baseball players, arthroscopy, wrist ligament repairs, and many others. Dr. Hartzell cares for all levels of athletes including grade school, high school, collegiate, and professional.
As a plastic and reconstructive surgeon, Dr. Hartzell offers comprehensive care in cancer reconstruction from skin cancers to sarcomas to breast cancer and many others. He is one of the few surgeons in the upper Midwest who offers the entire spectrum of breast cancer reconstruction. This includes immediate or delayed implant-based reconstruction, total autologous fat grafting, latissimus flap reconstructions, pedicle TRAM flap reconstructions, and free flap reconstructions including perforator flaps (such as the DIEP flaps).  
One of his most unique cases involved removing a 60-pound tumor from a patient. In addition, Dr. Hartzell has published over 30 original articles and four book chapters. He also authored one of the original hand transplantation technique guides taught by academic institutions.
---
Schedule an Appointment. 
Call us today at (402) 844-8291 to schedule an appointment with Dr. Hartzell. 
Board Certifications:
Plastic Surgery 
Upper Extremity Surgery
Education:
Medical Degree: Duke University School of Medicine, Durham
Residency: Harvard Combined Plastic Surgery, Boston
Fellowship: UCLA Hand Surgery, Los Angeles