FRPS Adds Cardiology Services to FRPS Columbus Medical Specialties
Faith Regional Physician Services (FRPS) is pleased to announce that cardiology services will now be available at Faith Regional Physician Services Columbus Medical Specialties beginning on August 31, 2020.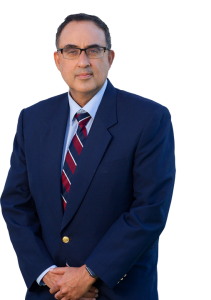 Ajay Chander, MD, a cardiologist, joined Faith Regional Physician Services in August and will provide diagnosis and management of a broad spectrum of heart disease and heart-related conditions in Columbus. He offers over 15 years of experience as a cardiologist.
Dr. Chander attended medical school at University of Birmingham School of Medicine in the United Kingdom. He completed his Internal Medicine Residency at New York University and his Cardiology Fellowship and Interventional Cardiology Fellowship at the Robert Wood Johnson Medical School in New Brunswick, New Jersey. Dr.
FRPS Columbus Medical Specialties is located at 3763 39th Avenue, Suite 600. To schedule an appointment with Dr. Chander, call (402) 564-9610.