Peripheral Arterial Disease (PAD) is a risk factor for heart attack and stroke that should'nt be ignored.
When a short walk to the mailbox becomes a painful exercise, it could signal something called peripheral arterial disease (PAD).  Vascular surgeon, Dr. Moreno, specializes in treating patients with PAD.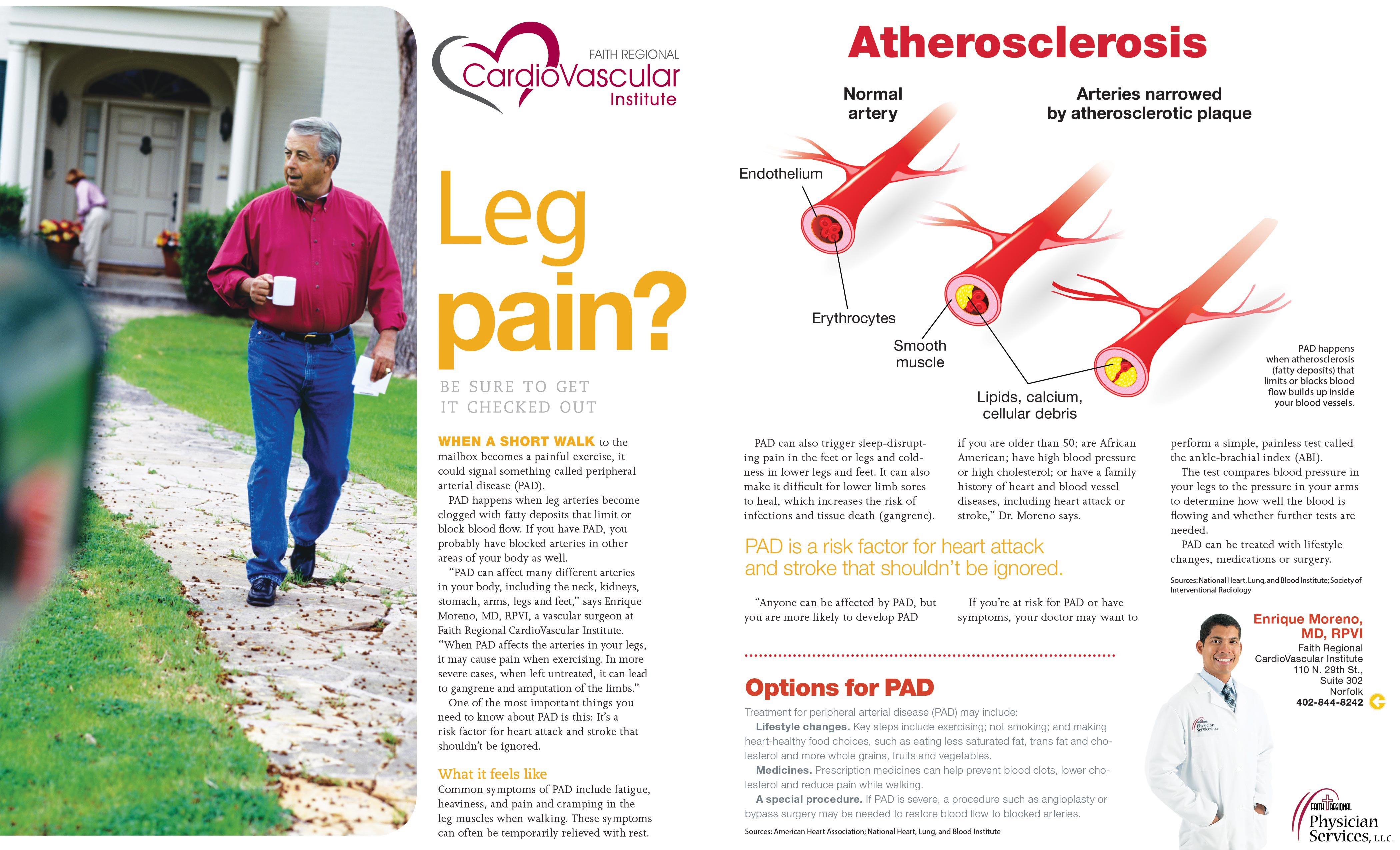 View the full issue here.