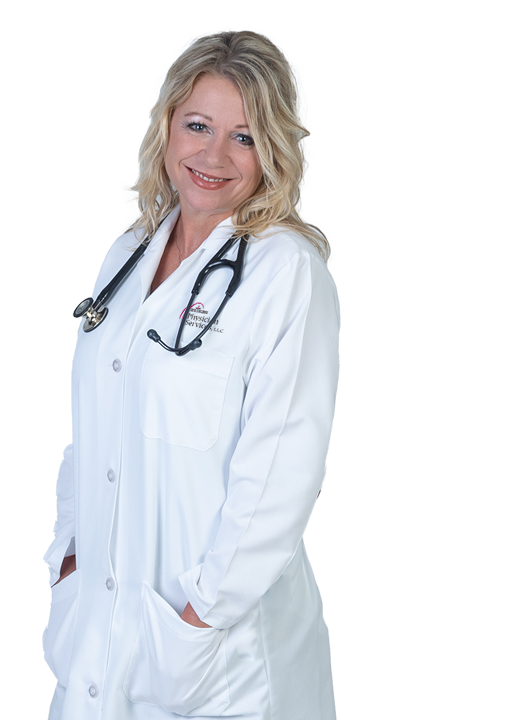 Primary Clinics:
Norfolk, NE 68701
Ph: (402) 844-8100
Fax: (402) 844-8101
frpsclinics@frhs.org
Hours: Monday - Thursday: 8:00 a.m. - 4:30 p.m. and Friday: 8:00 a.m. - 12:00 p.m.
Directions
Alissa Evans, APRN
---

My Grandmother, who was a WWII veteran nurse, once told me: "The nurse can't do their job without the doctor, as much as the doctor can't do their job without the nurse."

Alissa Evans, APRN, diagnoses and treats patients at Faith Regional Physician Services Pain Management in Norfolk, NE.
Born and raised on a farm near Neligh, Alissa received her Bachelor of Science in Nursing from the University of Nebraska Medical Center. In her career as a nurse, Alissa spent 22 years working in Faith Regional's Intensive Care Unit and Cardiac Cath Lab. In 2021, she obtained her Doctorate of Nurse Practitioner from UNMC and now treats patients in pain management.
In her spare time, Alissa enjoys spending time with her family, running, climbing mountains, scuba diving, and traveling.
---
Schedule an Appointment
Call (402) 844-8100 to schedule an appointment with Alissa for Pain Management.
Education:
Doctor of Nursing Practice: University of Nebraska Medical Center, Omaha