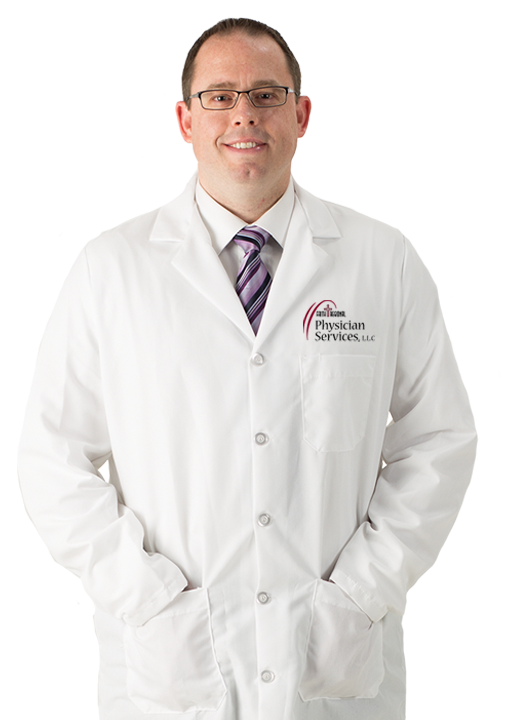 Primary Clinics:
Norfolk, NE 68701
Ph: (402) 844-8366
Fax: (402) 844-8159
Directions
Outreach Clinics:
Dr. Jason Bailey provides foot and ankle services at:
Hospital Services:
Jason Bailey, DPM, FACFAS, FACFAOM
---

Don't let foot and ankle pain run your life, let us provide you the relief you deserve.

Dr. Jason Bailey offers comprehensive foot and ankle care as part of the Faith Regional Physician Services Foot and Ankle team. His diverse training in foot and ankle surgery, especially in the surgical management of Charcot Foot Deformity, enables him to take care of complex cases locally without the need of referring out to other hospital systems. 
Dr. Bailey works with a team of medical professionals to provide quality orthopedic care including both surgical and nonsurgical treatments and procedures including joint replacement. 
In addition, Dr. Bailey is the Medical Director of Faith Regional's Advanced Wound Center.
---
Schedule an Appointment
Call us today at (402) 844-8366 to schedule an appointment with Dr. Bailey. 
Education:
Medical Degree: Des Moines University, College of Podiatric Medicine and Surgery, Iowa
Podiatric Medicine and Surgery Residency: St. Luke's University Hospital and Health Network, Pennsylvania