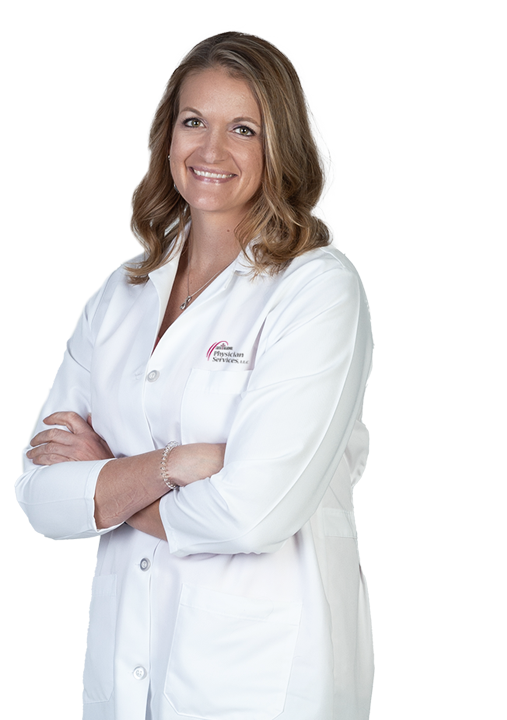 Primary Clinics:
Norfolk, NE 68701
Ph: (402) 844-8158
Fax: (402) 844-8159
Hours: Monday - Thursday: 8:00 - 4:30 p.m.; Friday: 8:00 a.m. - Noon
Directions
Outreach Clinics:
Columbus, NE 68601
Ph: (402) 564-9610
Fax: (402) 844-8095
Hours: Monday - Thursday: 8:00 a.m. - 4:30 p.m.; Friday, 8:00 a.m. - 4:00 p.m.
Directions
Kendra Thiem provides orthopedic services at:
Kendra Thiem, PA-C
---

I have always been interested in orthopedics and helping patients achieve or maintain a healthy and active lifestyle.

Kendra Thiem, PA-C, assists in diagnosing and treating patients with orthopedic conditions at Faith Regional Physician Services Orthopedics in Norfolk, Nebraska. She also provides services in Genoa and Columbus to help provide patients with quality orthopedic care in our rural communities. 
Kendra is a native of Columbus. After earning her Masters in Physician Assistant Studies from the University of Nebraska Medical Center in Omaha. She provided trauma orthopedics care for nearly eight years before coming back to the area continuing in orthopedics. 
At Faith Regional, Kendra enjoys being a part of the team, working collaboratively in the clinic and surgery to provide the best outcomes for patients who suffer from a wide variety of orthopedic conditions. 
In her spare time, Kendra likes to read, work out, play volleyball, and spend time with friends and family. 
---
Schedule an Appointment
Call us today at (402) 844-8158 to schedule an appointment. 
Education:
Master of Physician Assistant Studies: University of Nebraska Medical Center, Omaha