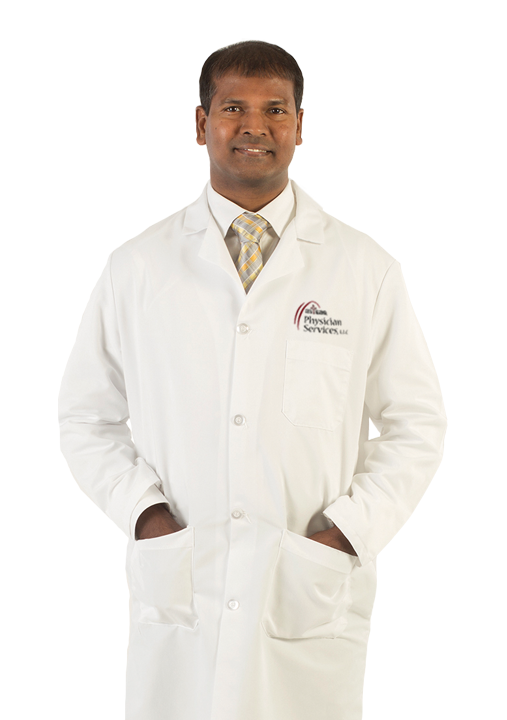 Primary Clinics:
Norfolk, NE 68701
Ph: (402) 844-8284
Fax: (402) 644-7505
Hours: Monday - Thursday: 8:00 a.m. - 4:30 p.m.; Friday: 8:00 a.m. - 4:00 p.m.
Directions
Outreach Clinics:
Dr. Velagapudi providers cardiology outreach services at:
Krishna Velagapudi, MD
---
Krishna Velagapudi, MD, provides heart care and treatment to cardiology patients at Faith Regional CardioVascular Institute in Norfolk, NE. He works with a team of highly trained medical professionals to provide patients with a specific diagnosis, the best treatment, and the greatest possible outcomes for life.
Dr. Velagapudi also provides outreach throughout our region to increase patient care and access to cardiology services in our rural communities. 
---
Schedule an Appointment
Call us today at (402) 844-8284 for more information or to request an appointment. 
Board Certifications:
Internal Medicine
Cardiovascular Disease
Education:
Medical School: Andhra Medical College, Visakhapatnam, India
Internal Medicine Residency: University of Utah Hospital and Clinics, Salt Lake City
Advanced Cardiac Imaging Fellowship: University of Utah Hospital and Clinics, Salt Lake City
Cardiovascular Medicine Fellowship: University of Utah Hospital and Clinics, Salt Lake City