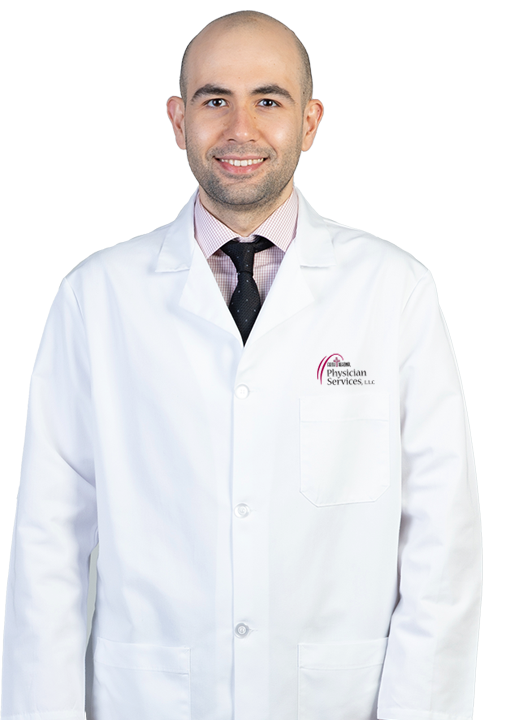 Primary Clinics:
Dr. Kaner provides physical medicine and rehabilitation services at:
Mahmut T. Kaner, MD
---
As a physical medicine and rehabilitation physician, also known as a physiatrist, Dr. Mahmut Kaner treats a wide variety of medical conditions affecting the brain, spinal cord, nerves, bones, joints, ligaments, muscles, and tendons.
His primary focus is using non-surgical treatments to restore function and movement for patients living with a disabling injury or illness while reducing or eliminating pain.
In addition to being fellowship-trained in spinal cord injury medicine, Dr. Kaner is highly skilled in the prevention, diagnosis, treatment, and management of traumatic spinal cord injuries and nontraumatic myelopathies. He sees patients in Norfolk, NE, at the Faith Regional Physician Services Physical Medicine and Rehabilitation clinic. 
He also leads a team of nurses, therapists (physical, occupational, and speech), and other healthcare professionals at Faith Regional's Acute Rehabilitation Unit. There, the team provides inpatient care to help those needing intensive rehabilitation so they can return home safely with as much independence as possible. 
---
Schedule an Appointment
Call us today at (402) 844-8078 for more information or to request an appointment. 
Education:
Medical School: Yeditepe University School of Medicine, Istanbul, Turkey
Residency: New York Medical College, New York
Spinal Cord Injury Medicine Fellowship: University of Texas – Houston, Texas