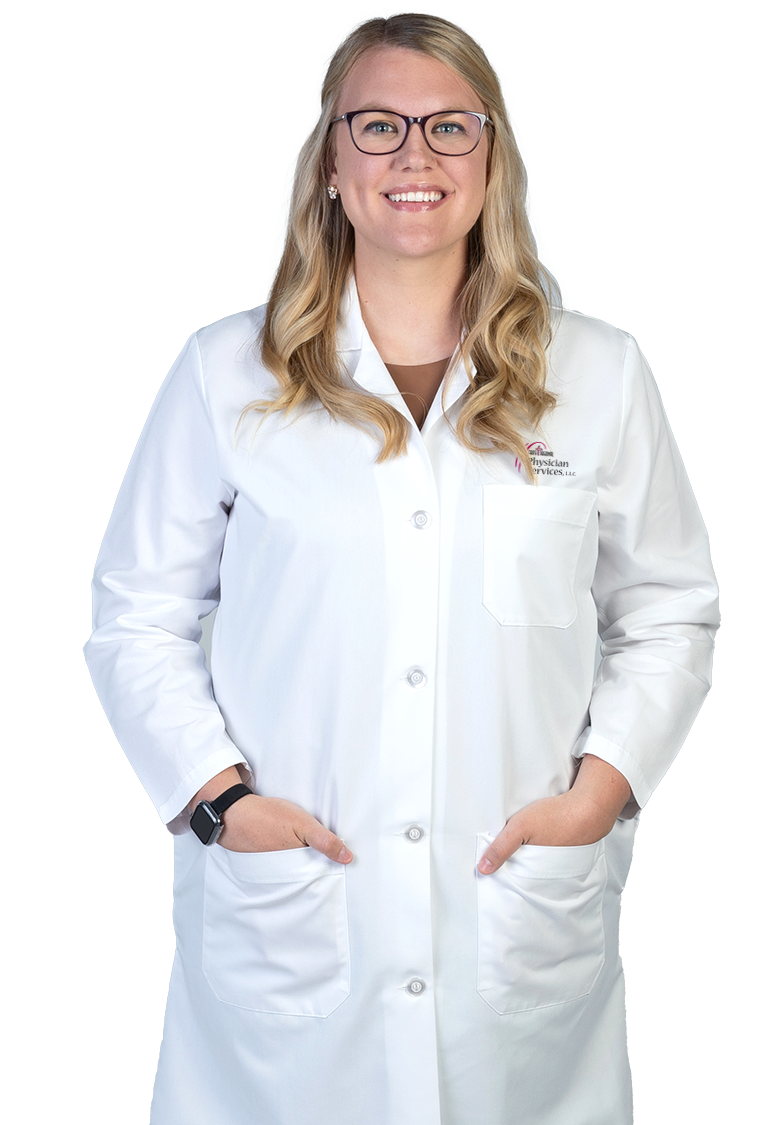 Hospital Services:
Roni Ruppert, APRN
---

I look forward to providing comprehensive and individualized care for patients and their families with an emphasis on symptom management.

Roni Ruppert, APRN, helps patients living with life-threatening illnesses to improve their quality of life. She works together with patients to develop treatment plans to relieve pain, nausea, and difficulty breathing as well as help arrange for comfort measures. Unlike hospice care which treats patients with a life expectancy of six months or less, Roni can work with patients from the beginning of their diagnosis.
A native of western Nebraska, Roni earned her Bachelor of Science in Nursing and Doctor of Nursing Practice specializing in Family Primary Care at University of Nebraska Medical Center. In her spare time, Roni enjoys spending time being active outdoors with her family, hunting and fishing, and completing the daily Wordle.
Education:
Doctorate of Nursing Practice: University of Nebraska Medical Center College of Nursing, Norfolk