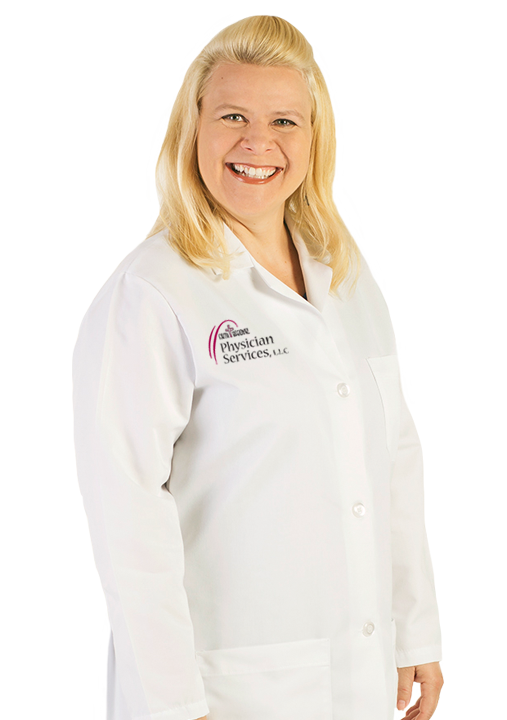 Primary Clinics:
Norfolk, NE 68701
Ph: (402) 644-7329
Fax: (402) 644-7403
Hours: Monday - Thursday 8:00am - 5:30pm and Friday: 8:00am - 4:00pm.
Directions
Shelly Rudloff, L.I.M.H.P.
---

I enjoy helping patients find healing, growth, and peace in their lives. Helping one person at a time helps our neighborhood, community, state and our country.

Shelly Rudloff, LIMHP, uses a strength-based approach that includes modules of Cognitive Behavioral Therapy, Acceptance Commitment Therapy, and Dialectical Behavioral Therapy that are evidenced-based practices to serve a variety of mental health symptoms.  Spiritual Counseling is an option to add to your type of therapy per request with this provider.
Cognitive-Behavioral Therapy (CBT)
A well-established, highly effective, and lasting treatment is called cognitive-behavioral therapy, or CBT. It focuses on identifying, understanding, and changing thinking and behavior patterns. Benefits are usually seen in 12 to 16 weeks, depending on the individual.
Acceptance and Commitment Therapy (ACT)
Also known as ACT, this type of therapy uses strategies of acceptance and mindfulness (living in the moment and experiencing things without judgment), along with commitment and behavior change, as a way to cope with unwanted thoughts, feelings, and sensations. ACT imparts skills to accept these experiences, place them in a different context, develop greater clarity about personal values, and commit to needed behavior change.
Dialectical Behavioral Therapy (DBT)
Integrating cognitive-behavioral techniques with concepts from Eastern meditation, dialectical behavioral therapy, or DBT, combines acceptance and change. DBT involves individual and group therapy to learn mindfulness, as well as skills for interpersonal effectiveness, tolerating distress, regulating emotions.
Meet with Shelly online from any computer, smartphone, or tablet. Call to schedule a telehealth appointment.
Education:
Master of Science in Community Counseling: University of Nebraska Omaha