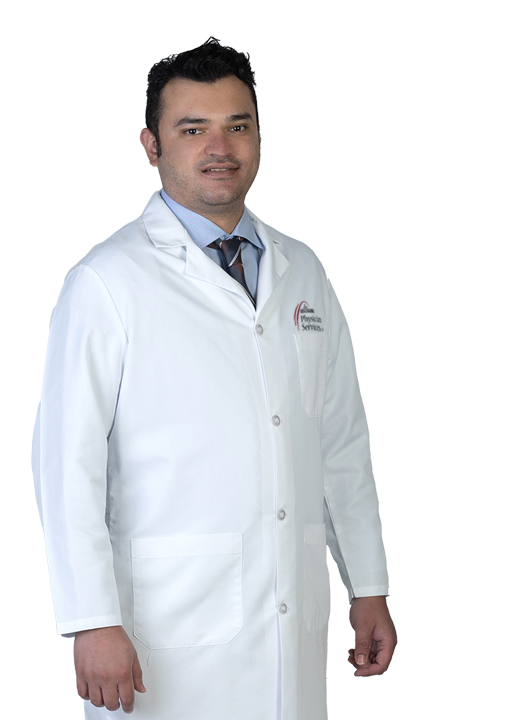 Primary Clinics:
Norfolk, NE 68701
Ph: (402) 844-8190
Fax: (402) 844-8191
Hours: Monday - Thursday: 8:30 a.m. - 4:30 p.m.; Friday: 8:30 a.m. - 4:00 p.m.
Directions
Shujaat Khalil, MD
---
As a pulmonologist and critical care specialist, Dr. Khalil specializes in the diagnosis and treatment of pulmonary diseases, including asthma, emphysema, chronic bronchitis/COPD, lung tumors and lung cancer, lung infections and pneumonia, various interstitial lung diseases (such as Farmer's Lung), and pulmonary hypertension.
He treats patients in the Faith Regional Physician Services Pulmonology clinic. In addition, Dr. Khalil will help manage the care of critically ill patients and those who require ventilator support in the hospital. He also provides outreach services throughout our region, helping to ensure patients have access to quality pulmonary care in our rural communities. 
---
Schedule an Appointment
Call us today at (402) 844-8190 to schedule an appointment with Dr. Khalil. 
Board Certifications:
Internal Medicine
Education:
Medical School: Dow Medical College, Pakistan
Residency: St. Elizabeth's Medical Center
Pulmonary & Critical Care Fellowship: University of Minnesota, Minneapolis