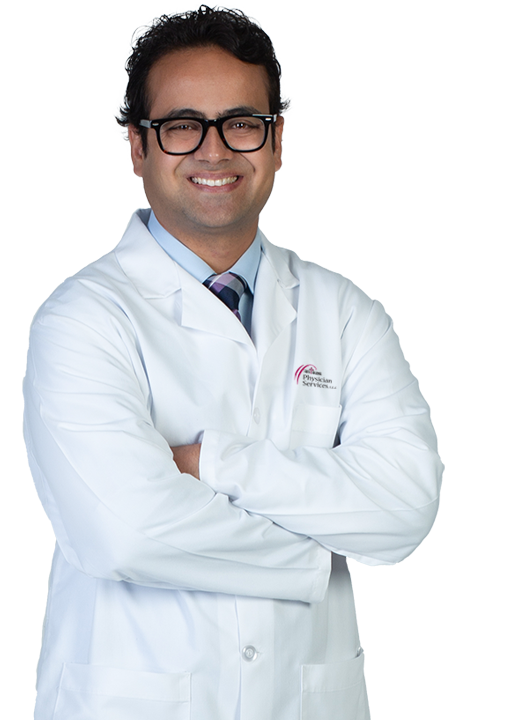 Primary Clinics:
Norfolk, NE 68701
Ph: (402) 844-8190
Fax: (402) 844-8191
Hours: Monday - Thursday: 8:30 a.m. - 4:30 p.m.; Friday: 8:30 a.m. - 4:00 p.m.
Directions
Hospital Services:
Chhabindra Nepal, MD
---

I strive to provide the best care that all of my patients deserve, every single time.

As a pulmonologist and critical care specialist, Dr. Chhabindra Nepal specializes in the diagnosis and treatment of pulmonary diseases, including asthma, emphysema, chronic bronchitis/COPD, lung tumors and lung cancer, lung infections and pneumonia, various interstitial lung diseases (such as Farmer's Lung), and pulmonary hypertension.
Dr. Nepal attended medical school in Nepal. He then moved to the United States where he completed his residency at a community hospital in Brooklyn, New York. Next, Dr. Nepal pursued his pulmonary and critical care fellowship at the University of Kentucky in Lexington. 
In addition, Dr. Nepal helps manage the care of critically ill patients and those who require ventilator support at Faith Regional Health Services. 
Board Certifications:
Internal Medicine
Pulmonology
Education:
Medical Degree: Tribhuvan University, Maharajgunj Medical Campus, Nepal
Internal Medicine Residency: Woodhull Medical and Mental Health Center, Brooklyn, NY
Pulmonary and Critical Care Fellowship: University of Kentucky, Lexington, KY