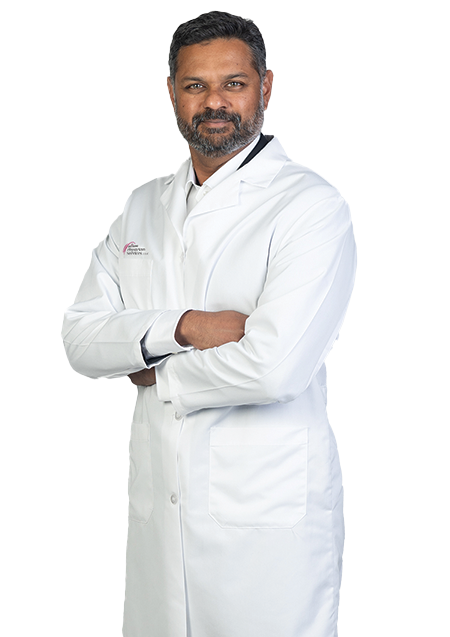 Mark Shashikant, MD, FACS
---
As a plastic and reconstructive surgeon, Dr. Shashikant offers patients a wide range of options in plastic and reconstructive surgery as well as non-surgical services. 
Dr. Shashikant is extensively trained in the latest techniques for breast reconstruction, including breast reshaping and reduction techniques, volume replacement techniques (using both the patient's own tissue and implants), and skin and nipple-sparing surgery. Dr. Shashikant is certified in Hidden Scar™ surgery, an innovative procedure performed in partnership with our breast surgeon that removes the tumor and a slight amount of surrounding tissue through a small incision in a well-hidden area. 
In addition to breast reconstruction, Dr. Shashikant also offers patients an array of body contouring and facial cosmetic options. When meeting with his patients, Dr. Shashikant listens to his patient's goals and can even present solutions aided by state-of-the-art 3D imaging to visualize potential results. 
While serving in the Medical Corps in the United States Army, Dr. Shashikant received extensive training in reconstructive surgery and has treated patients with traumatic military injuries. 
---
Schedule an Appointment
Call us today at (402) 844-8167 to schedule an appointment with Dr. Shashikant. 
Board Certifications:
General Surgery
Plastic Surgery
Education:
Medical School: Temple University School of Medicine, Philadelphia, PA
General Surgery Residency: Lahey Clinic, Burlington, MA
Plastic Surgery Residency: Lahey Clinic, Burlington, MA